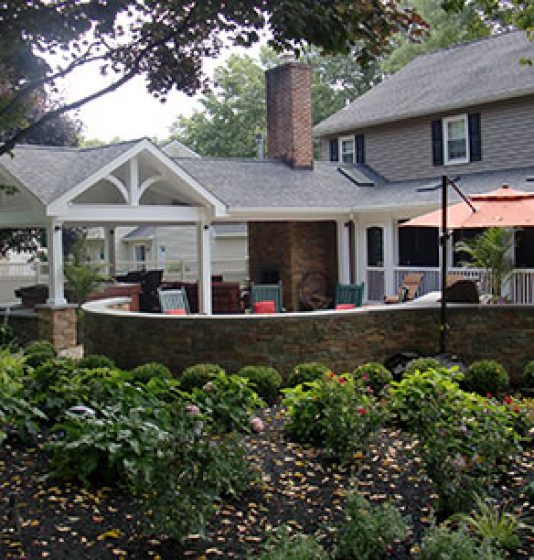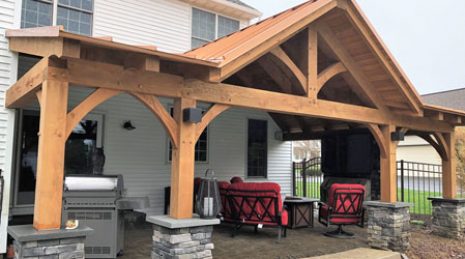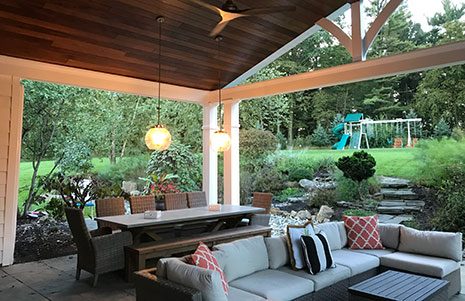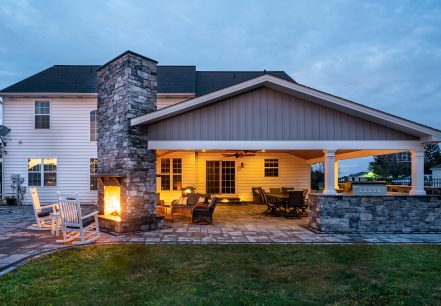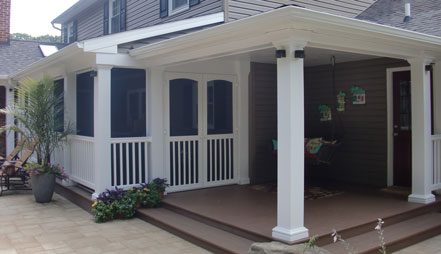 Porch Builders Ready to Transform Your Home
Who doesn't love relaxing on the back porch during the warmer months? At TLS Carpentry, our team of porch builders will construct a beautiful enclosed porch that your friends and family will love. Our porch additions are fully customizable to your liking with a wide range of design options. Whether you are looking for a spot to entertain guests at your next cookout or if you want an area to relax and read a book, our porch builders will work with you to provide a porch that suits your needs.
Want to see more of our work?
Gallery
Local Porch Roof Contractors
A great way to add a comfortable, shady spot to your backyard is with a porch roof addition. While you may have a great porch for entertaining guests, it can get very hot in the summertime without shade. Our team of porch roof contractors can add a roof or porch enclosure that will not only look beautiful, but also keep you and your loved ones cool during the hot days of summer. We can keep things simple with a simple roof or awning, or we can completely transform your back porch with an enclosure complete with lights, ceiling fans, and more! Our porch roof contractors will work tirelessly to give you the perfect porch roof that you've always wanted.
Custom Porches for Entertaining Guests
We have completed countless custom porches for our customers. We build our outdoor living spaces using only the finest quality of materials, coupled with the work of our experienced craftsmen. Or design and build process is a collaborative one, meaning our team of porch contractors will take all of your feedback and ideas into account, giving you the custom porch you've been dreaming of. Interested in a front porch addition? We do those too. We take great pride in providing top quality work at a price that won't break the bank.
Top Porch Builders in Lancaster, PA
Since 2004, TLS Carpentry has been one of the leading teams of porch builders in the Lancaster County area. We work hard to provide a porch that will wow your loved ones, as well as give you a new spot to relax and unwind on nice nights. Whether you want a simple roof or an extravagant enclosure, our team will cooperate with you in order to bring your ideas to life. Ready to get started? Give us a call at 717-768-8269, or fill out a contact form!